NHL Weekend Bets – Seattle Looks for Franchise's First Home Win Against Vancouver
Sports Blog
NHL Weekend Bets – Seattle Looks for Franchise's First Home Win Against Vancouver
Find our betting NHL betting predictions for the weekend of October 23 here!
Vancouver duking it out with Seattle – in the franchise's first regular season home game – headlines our NHL weekend bets – but there are plenty more great games we cover in our betting predictions for October 23.  
Vancouver and Seattle Faceoff for the First Time in the NHL's Newest Rivalry
| To Win the Game | | | To Win the Game |
| --- | --- | --- | --- |
| Vancouver | TBD | TBD | Seattle |
The Vancouver Canucks versus the Seattle Kraken is the best game of the weekend. The two cities look to ignite a Pacific Northwest rivalry when they play for the first time on Saturday night.
Neither team is playing great hockey early in the season. Both teams have issues on defence, as Seattle is allowing 3.80 goals per game with Vancouver not far behind at 3.50 goals per game.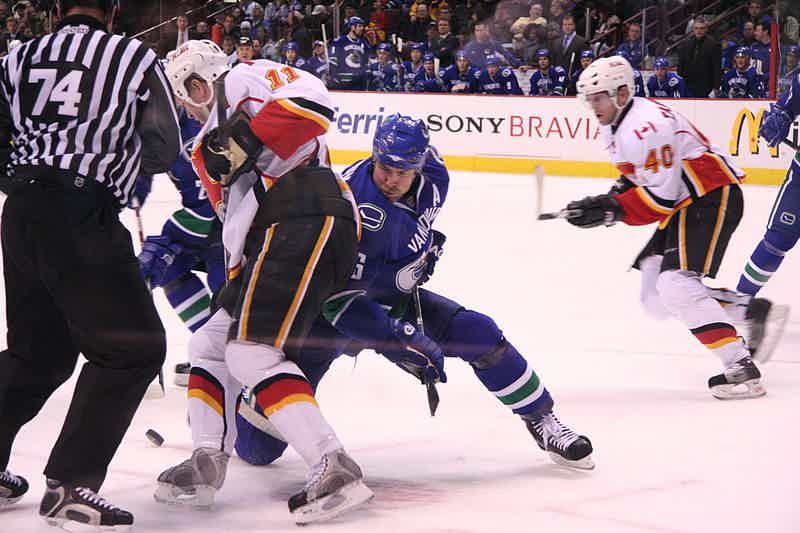 You could chalk up the early season struggles from Seattle due to playing their first five games on the road. Vancouver on Saturday night is their franchise home-opener. Vegas – the last expansion team – won their first regular season home game.
Seattle has time between their last game and home opener to fix some of the defensive woes. They played Tuesday and not again until Saturday. That coupled with a fiery home crowd will help the Kraken win a high-scoring game.
Montreal Tries to End Struggles with a Win Against Detroit
| To Win the Game | | | To Win the Game |
| --- | --- | --- | --- |
| Detroit | TBD | TBD | Montreal |
Montreal's season has started worse than anyone in the National Hockey League. The Canadiens cannot score to save their lives. Four games into the season, Montreal has scored three goals. In three of their four games this season, they have allowed at least three goals. The Canadiens need a win, as they head out on a West Coast road trip after their game against Detroit.
Detroit is young and improving – especially on offence. They have at least three goals in their first three games of the season. They also – outside of a collapse against Tampa Bay – have played well on defence, limiting Columbus and Vancouver each to only one goal.
However, the Red Wings have yet to play a road game this season – and looking at last year's team – they were a disaster on the road. Detroit only won seven of 28 games on the road last season. Defensive, the team looked completely different outside of Detroit.
At home, Detroit allowed only 2.64 goals, on the road they allowed 3.46. That number is considerably worse when you consider they averaged only 2.21 goals on the road in 2021. We like Montreal's chances of getting a much-needed win against Detroit.
Flames May Struggle in Matinee Game Against Washington
| To Win the Game | | | To Win the Game |
| --- | --- | --- | --- |
| Calgary | TBD | TBD | Washington |
The Calgary Flames play a rare 1:00 PM EST game when they play the Washington Capitals on Saturday. In the 2019-20 season, the Flames played two regular-season road games that started at 1:00 PM or 2:00 PM EST.
One game was a lucky win against the Flyers where they needed 36 saves and a goal with one minute left in regulation to win in the shootout. The other was a 4-0 loss to the Carolina Hurricanes. Calgary also lost its last four games against Washington. A few games into the season, Calgary does not look great. They lost their first two games and are getting outscored eight goals to four.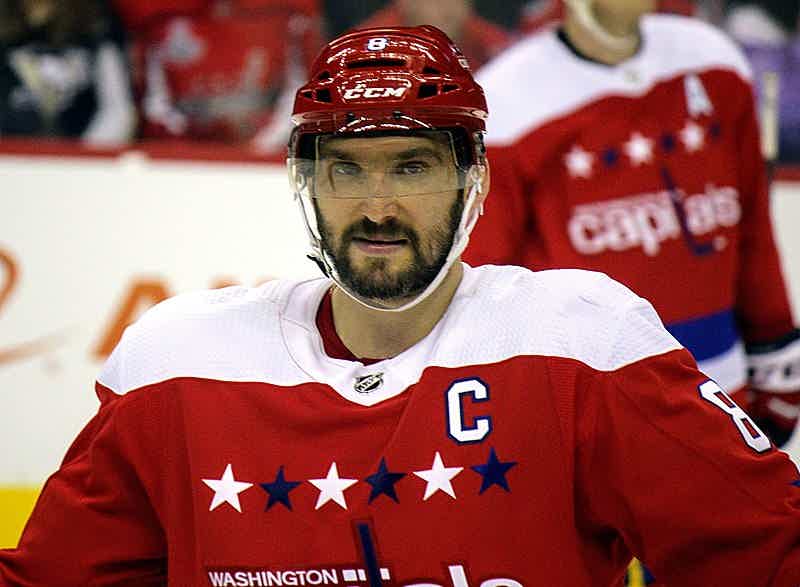 Washington looks good through their first three games. They are averaging four goals per game and have picked up a possible five of six points. Ovechkin continues to be the best pure goal scorer in the NHL. He has four goals in three games. In his career, he is excellent against the Flames – with 11 goals and 25 points in 19 games. Take Washington in the early start.
Toronto Faces Pittsburgh one Night After Hosting San Jose Sharks
| To Win the Game | | | To Win the Game |
| --- | --- | --- | --- |
| Pittsburgh | TBD | TBD | Toronto |
Toronto plays their second back-to-back of the 2021-22 season when they host Pittsburgh on Saturday night. Toronto opened the season with a home game against Montreal followed by a road game against Ottawa the next night. Toronto lost to Ottawa – although they started back-up Petr Mrazek who allowed three goals before leaving with an injury.
The Penguins are still dealing with injuries to their two best players – Sidney Crosby and Evgeni Malkin. They have done well without them through four games, scoring 16 goals and picking up six of eight possible points. However, it is difficult to trust the guys filling in to be consistent point-per-game players.
Jeff Carter is 37, Brock McGinn has more than 27 points once in the last six years, and Drew Connor had one point in ten games as a rookie last season. The Leafs now have Auston Matthews back. While a little rusty in his first game back, Matthews is one of the elite goal scorers in the NHL. He was aggressive, firing eight shots against the Rangers.
Another game and some more practice, and he should be back in form against Pittsburgh. We also like the Leafs' edge in goaltending – assuming it is Jack Campbell vs. Tristan Jarry. The Leafs are off from Monday to Friday, meaning Campbell could play a back-to-back and lead the Leafs to a win over the Penguins.  
Best Online Sportsbooks to Bet on the NHL
Find the best online sportsbooks to bet on the NHL below. New users who sign up through the links underneath are eligible for a great welcome bonus – which you can use to bet on every NHL game this weekend!