CFL Week 13 Betting Predictions
Jump into the action with our CFL Week 13 betting preview.
It is the final stretch of the 2021 CFL Season – as we approach the final months of regular season games. A lot is still up for grabs – except tops in the West Division – making every game in our CFL Week 13 betting predictions a meaningful one.
Calgary Stampeders vs. Ottawa Redblacks – Stampeders Aim to get Back to .500 with Win
| To Win the Game | | | To Win the Game |
| --- | --- | --- | --- |
| Calgary | 1.15 | 5.50 | Ottawa |
After dropping their game 20-17 to Saskatchewan in Week 12, Calgary takes on the struggling Redblacks with a chance to get back to .500 on the season. Despite dropping the game last week, Calgary is playing well lately, with a 3-1 record in October.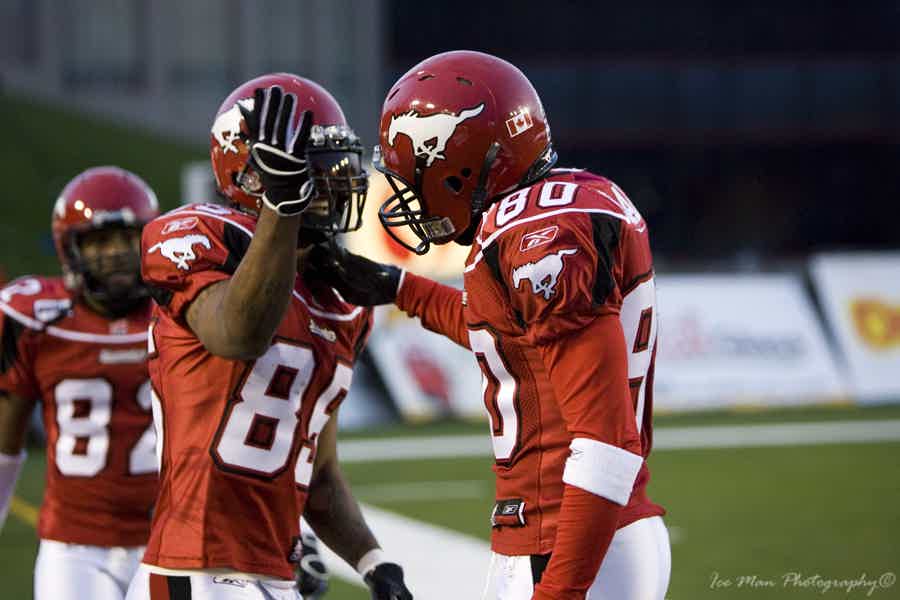 There is not much to like about Ottawa this season. After a good performance (in a loss) in Week 11 against Montreal, Ottawa has gone to lose the next two games by a score of 59-19. Ottawa's offence is anemic this season. They have failed to top 270 total yards in three straight games and for the season have scored more than 20 points twice (in 11 games).
Home-field does not seem to help the programs for Ottawa. They are 1-4 at home this season, with all four losses by double-digits. Bet the Stampeders CFL betting line and parlay them with another pick to up the juice.
Hamilton Tigers-Cats vs. Edmonton Elks – Hamilton Goes for Sixth Win of the Season
| To Win the Game | | | To Win the Game |
| --- | --- | --- | --- |
| Hamilton | 1.45 | 2.80 | Edmonton |
The Edmonton Elks (0-5 at home this season) hosts the Tiger-Cats on Friday night with a loss to Hamilton (and a win by Calgary) effectively eliminating them for the 2021 CFL Playoffs. Edmonton's season has essentially fallen apart after the team had an outbreak and had to reschedule their Week 4 game against the Argonauts.
Hamilton should win against Edmonton on Friday night. Edmonton's defence is struggling over the last five games, giving up 30 or more points in four of five. Jeremiah Masoli is playing well at quarterback for Hamilton. After early-season struggles and an injury, Masoli is on fire with 781 passing yards and four passing touchdowns in his last two games.
Hamilton's defence is also playing well. Hamilton ranks second in points allowed this season (16.90) or almost ten full points better than Edmonton (26.78). Edmonton did just acquire Nick Arbuckle from the Argonauts. However, that move feels a little too late in the season to make a difference. Bet the Tiger-Cats to get a big road win.
BC Lions vs. Toronto Argonauts – Argos and Lions Look for Rebound After Back Week 12
| To Win the Game | | | To Win the Game |
| --- | --- | --- | --- |
| BC Lions | 2.60 | 1.50 | Toronto |
Both the BC Lions and Toronto Argonauts were thoroughly embarrassed in Week 12 – and need a win this week to keep their spots in the playoff picture. In this game, we are looking at the Argonauts to grab the victory in this pivotal Week 13 matchup.
The Argonauts are overall the better team this season. They score more points, average more yards, and allow fewer points and yards. The Argonauts are also 4-0 straight-up at home and 3-0-1 at home against the spread.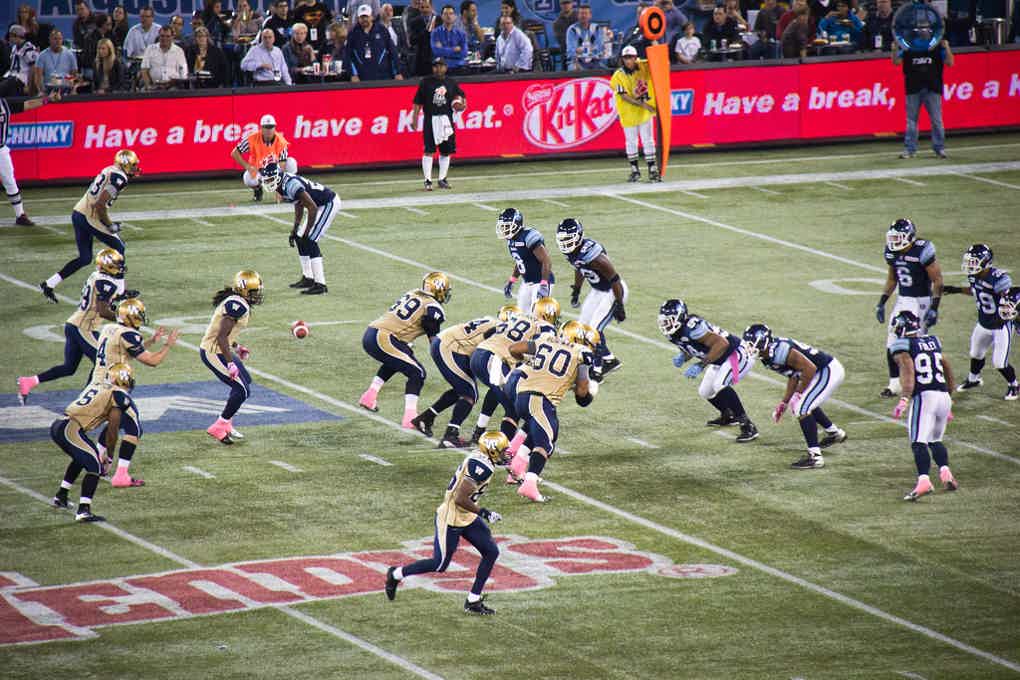 The Lions enter this game in a funk. They have lost four straight games – with the last three by a margin of at least 21 points. The defence cannot stop anyone, allowing 38 points per game over the last three. The offence is just as bad, scoring 6.33 points during the same stretch. The Lions are 3-1 on the road against the spread this season. However, all three covers came before their current losing streak.  
The 37-16 loss to Montreal last week does not feel as dire as the Lions' situation. The Argonauts had won three straight games with McCleod Bethel-Thompson starting at quarterback – before his ugly four-interception night in Montreal. He and the Argos should be fine going forward. Bet the Argonauts to win this game.
Saskatchewan Roughriders vs. Montreal Alouettes - Who Reaches Seven Wins First?
| To Win the Game | | | To Win the Game |
| --- | --- | --- | --- |
| Saskatchewan | 1.83 | 2.00 | Montreal |
The most important game of the weekend happens to be the last one – when Montreal (who opens as a slight underdog) hosts Saskatchewan on Saturday night. Both teams enter the week with six wins – and a seventh would go a long into securing at least one home game in the playoffs.
This game is a battle of the league's top rushing offence (Montreal 155.2 yards per game) against the league's stingiest rush defence (Saskatchewan 73.8 yards per game). The edge – in our opinion, by a slim margin – goes to the Alouettes.
Montreal – despite a change in quarterback last week – managed 231 yards on the ground against the Argonauts. Matthew Shiltz – who is filling in for an injured Vernon Adams Jr. – kept Montreal's offence humming in a 37-16 win against the Argos. He was very effective in limited passing duties with two touchdowns and 212 yards, on only 18 attempts.
We like what Shiltz did against a quality Argos' team at home - which we predicted in Week 12 - and we like him and the Alouettes to have another great night against the Saskatchewan Roughriders.
Best Online Sportsbooks to Bet on the CFL
Find the best online sportsbooks to bet on the CFL below. New users who join through the links underneath can receive an exclusive welcome bonus on their first deposit.