NFL MVP Futures Update December 2021
Brady, Taylor, and Rodgers headline one of the most up and down NFL MVP classes in recent memory.
The race for the 2021 NFL MVP is certainly a memorable one. Between injuries, inconsistent play, and even suspensions nearly every week it seems like there is a new favourite for the award. It looks like after 13 weeks, a few players are squarely in the mix – with Tom Brady the favourite on 2021 NFL betting lines. Is Brady the best bet? Find out in our NFL MVP futures update for December 2021.
Check out our review of Sports Interaction and visit the site for more NFL MVP betting options.
Tom Brady in the Driver's Seat with Five Games Remaining
Heading into Week 14 of the 2021 NFL Season – the best bet to win MVP is Tom Brady. Brady leads the NFL in multiple passing categories this season including passing touchdowns (34), passing yards (3771), and completions (347). His passing prowess (even if he is throwing interceptions at his highest rate since 2009) has the Tampa Buccaneers at 9-3 and only one game back of a first-round bye.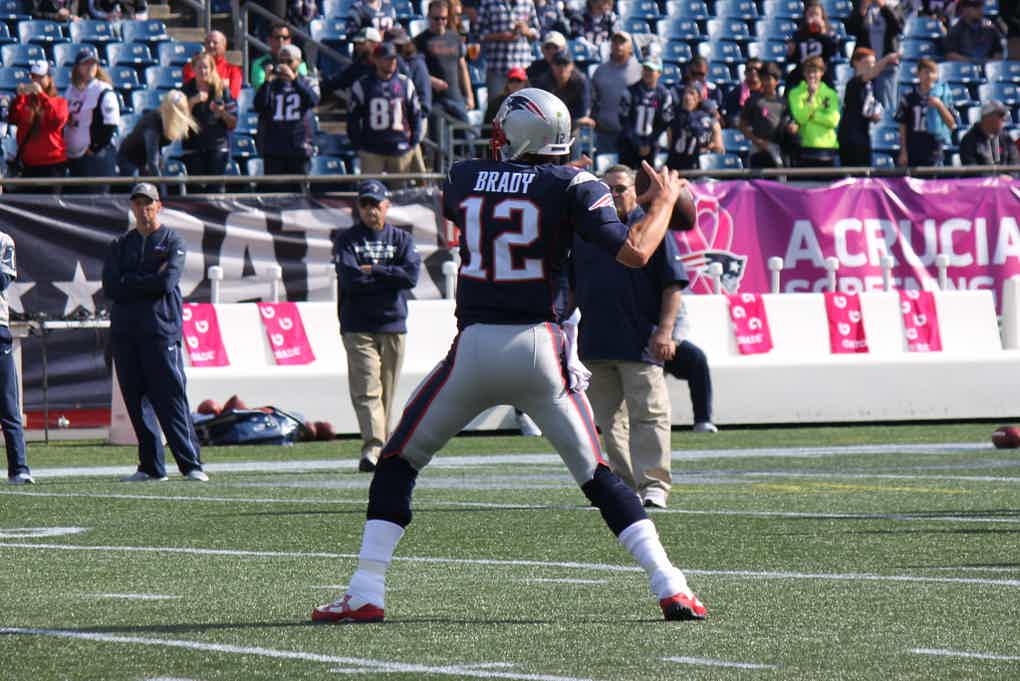 Another thing in Brady's favour is he does not miss games. The MVP race – which was much more competitive around Week 8 – collapsed to only a few players after other QBs missed time. Brady has not missed a game due to injury since 2008. Remaining healthy (or avoiding a suspension like Aaron Rodgers) is pivotal in this year's race.
Brady is also more likeable this year than in previous seasons. Patriots' fatigue may have cost Brady a fourth MVP award at some point in his career. It is not a huge factor but could sway a voter or two his way (if the race gets tight at the end of the season).
Barring a complete collapse – which seems very unlikely, especially with the rest of the NFC South reeling – Tom Brady is the best bet to win the 2021 NFL MVP.
Jonathan Taylor could be the First Running Back to Win MVP since 2012
There was a time in NFL history when running backs winning MVP was relatively common. However, only one running back has taken home the MVP in the last 14 seasons – Adrian Peterson in 2012. Peterson rushed for over 2000 yards that season and dragged the Vikings to the playoffs.
We thought Derrick Henry had a chance to buck the trend last season – after rushing for 2000 yards. However, Aaron Rodgers' 48 passing touchdowns and 13-3 record were too much for a running back to overcome.
If Tom Brady declines over the final five weeks of the season (he is on pace to match his career-high in interceptions and has had a couple of rough outings against teams not named the Atlanta Falcons) – Jonathan Taylor could steal the NFL MVP. Taylor is having a phenomenal season for the Indianapolis Colts. Through 13 games, Taylor has 1684 yards from scrimmage and 18 touchdowns.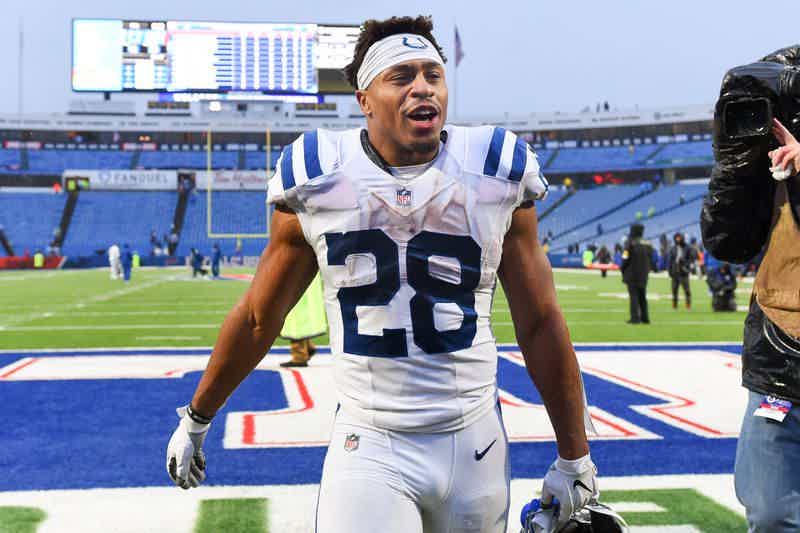 All 18 of his touchdowns have come in the last 10 games. Over that stretch, the Colts are 7-3 and on the verge of making the playoffs. If Taylor keeps up the same pace from his last ten games to end the season, he will finish the season with 2260 scrimmage yards and 25 total touchdowns.
Only three players in National Football League history had over 2000 yards and 25 touchdowns in a season. Two of them (Marshall Faulk in 2000 and LaDainian Tomlinson in 2006) won NFL MVP.
Biggest Longshot: Could Cooper Kupp make NFL History?
In this season, where no one is the definitive MVP, why not take a shot on the player having the best statistical season in the league – wide receiver Cooper Kupp? Kupp is on pace to have a historical NFL season for a wide receiver.
Through 12 games, Kupp has 100 receptions, 1366 yards, and 11 touchdowns. He is the first player in NFL history to have at least 100 catches and 10 touchdowns through his team's first 12 games.
For the season, Kupp is on pace for 142 receptions, 1935 yards, and 14 touchdowns. While none of those numbers would set the single-season record, collectively it would be the greatest wide receiver season in NFL history (maybe Jerry Rice in 1987 or 1995).
If even Cupp can top 2000 yards receiving, he is still a significant longshot. A wide receiver has never won the NFL MVP – and it would take a decline from the top QBs (or injuries) down the stretch for his to somehow pull off the feat. But, it has been a weird year and with an extra game this season, we are not ruling anything out yet.
Best Online Sportsbooks to Bet on the NFL
Find our reviews of the best Canadian sportsbooks to bet on the NFL.