Caleb Plant vs Canelo Alvarez Betting Preview
Sports Blog
Caleb Plant vs Canelo Alvarez Betting Preview
Get ready for the Plant vs. Alvarez title fight with our betting preview and picks!
November starts with a bang thanks to the much-anticipated title fight between Caleb Plant and Canelo Alvarez. To get you ready for the super middleweight bout, we have our betting preview and everything you need to know about the fight here!
Plant vs. Alvarez Fighter and Fight Details
Find the important details on each fighter and the fight below before we jump into our betting predictions and how each fighter has a chance to leave the ring victorious.
Canola Alvarez Career Fighting Statistics
Record: 56-1-2
38 wins by knockout
Height: 5 ft 9 in
Reach: 70.5 in
Age: 31 (born July 18, 1990)
Titles: Holds the WBA, WBO, WBC, and the Ring Super Middleweight Titles
Last Fight: Won in the eighth round against Billy Joe Saunders (by RTD) – May 8, 2021
Caleb Plant Career Fighting Statistics
Record: 21-0-0
12 wins by knockout
Height: 6 ft 1 in
Reach: 74 in
Age: 29 (born July 8, 1992)
Titles: IBF super weight title
Last Fight: Won by unanimous decision against Caleb Truax – January 30, 2021
Fight Details
Date: November 6, 2021
Location: MGM Grand Garden Arena (Paradise, Nevada)
Time: Main card to start at 10:00 PM EST (7:00 PM PST)
Titles on the line: For the WBA (Super), WBC, IBF, WBO, and The Ring Super Middleweight titles
Purse: $40 million for Alvarez, $10 million for Plant
Why Bet on Canelo Alvarez to Win the Fight
It has been nothing but positive results for Canelo Alvarez since his return to super-middleweight at the end of 2020. Alvarez is 3-0 in his return to the weight class and his most recent win – which we predicted – a beautiful display against one of the top-ranked super-middleweights Billy Joe Saunders.
Canelo – weight class notwithstanding – is one of the best boxers of his era. His only loss is to the undefeated Floyd Mayweather by a 12-round majority decision. He is currently ranked as the top pound-per-pound fighter in the world.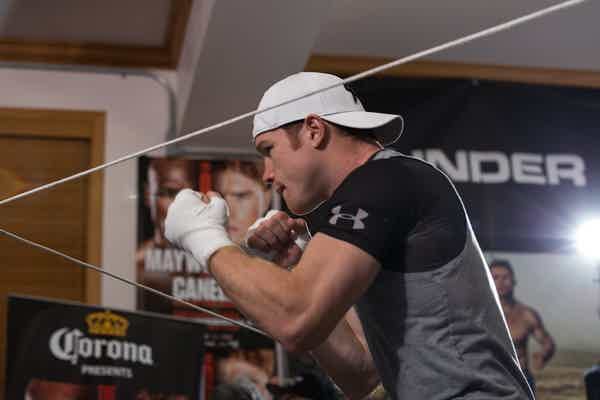 Alvarez can match up against any opponent. Height and reach differences and erased by Alvarez's skill in the ring. Against the previously undefeated Callum Smith (6'3" with a 74-inch reach) Alvarez dominated to a near-flawless victory by unanimous decision. Alvarez should have little issue with the difference in height and reach of the two fighters. He will bring them in tight – which benefits the smaller fighter.
He is also the favourite on boxing betting line for a reason. You can make the case he is the most talented boxer in the world. He blends power, speed, and footwork seamlessly. He is able to outlast and outpunch just about anyone.
Canelo should trap Plant and counter everything he has to offer. He will wear down Plant and go for the knockout (or when) and win if Plant makes a mistake.
Why Bet on Caleb Plant to Win the Fight
Could you attempt to win the fight weeks before the fight even starts? Well, it could help if you get under your opponent's skin before entering the ring – which Plant is doing. Alvarez and Plant got into a kerfuffle at their presser in September – with Alvarez starting the beef and landing two punches on Plant. It is clear Alvarez is not a fan of Plant – which he could use to his advantage going into the fight.
Of course, you need the skill to beat one of the best boxers in the world. Plant is undefeated and thanks to his excellent handwork and power. He follows a rigid conditioning program that allows him to fight at his best levels over 12 rounds.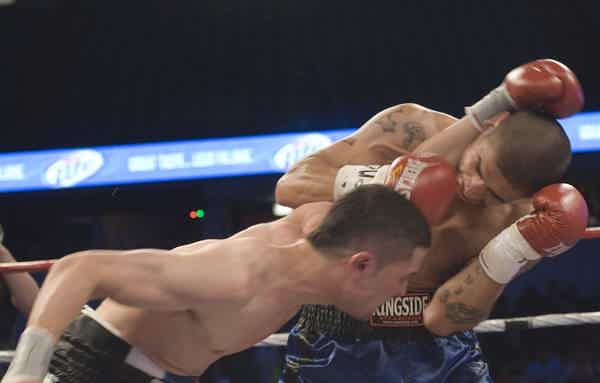 His skills were perfectly showcased when he beat Vincent Feigenbutz in 2020. Feigenbutz is one of the most powerful fighters in the super-middleweight class (with 29 knockouts in 33 career wins). Plant was able to tiptoe around the ring and force Feigenbutz to try to use another strategy to win the fight. Plant's plan of attack worked as he picked up a win by KO in the tenth round.
He will need to use his smarts and a great strategy to pull off the upset. It is possible as he is a very adaptable fighter. He will continue to try and get under the skin of Alvarez in the hopes it causes him to slip up just once – enough for him to land a few clean blows. If he can at least get a knockdown and stay on his feet he could pull off a win by unanimous or split decision.
Best Online Sportsbooks to Bet on Boxing
Find the best online sportsbooks to bet on the upcoming Canelo Alvarez versus Caleb Plant title fight below. New users can snag an exclusive welcome bonus when they sign up through the links underneath – which is eligible for betting on the fight and other fights on the undercard (once they are announced).